West Dental Implants in Durango, CO, is an unrestricted provider when it comes to dental insurance. This means that though we are not in-network with any dental insurance providers, we will file paperwork for our patients to your insurance. We work with all PPO insurances, however we do not accept Medicaid. 
Dental insurance will often pay a part but not the full cost of your dental implants or oral surgery, and is a great way to help offset the cost of your treatment. Contact us today for more information about your specific insurance and what may be covered. 
How Dental Insurance Works
Dental insurance is usually provided by your employer, but you can also get private coverage if your employer doesn't offer the option. Dental insurance is different than health insurance, and they are usually two different plans, offered by two different providers.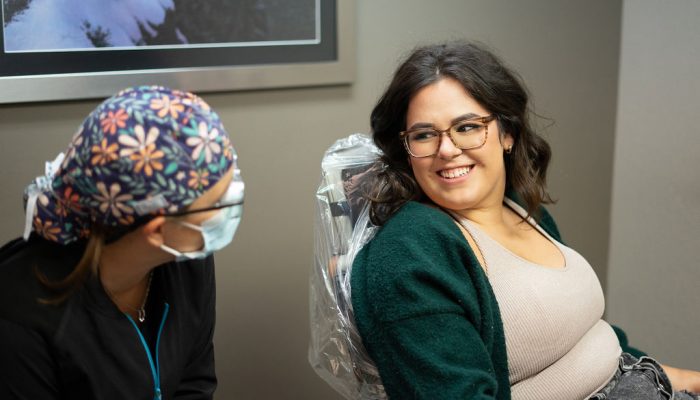 What Dental Insurance Covers
Dental coverage varies from provider to provide, and may even be different based on which plan you choose. Most dental insurance plans cover basic and preventive maintenance, such as exams, cleanings, x-rays, fluoride treamtents, and sealants. You may have a maximum of two visits per calendar year, or they may be counted on a rolling basis every six months.

Most insurance plans cover a portion of restorative or corrective treatments like dental implants, periodontal treatment, orthodontics, or tooth extractions. Before scheduling any treatment, we can help you determine what portion of the procedure will be covered by insurance.
You should check with your provider to see what is covered under your plan and how often your cleanings and exams are covered to ensure you get the maximum benefits from your coverage.
What Dental Insurance Doesn't Cover
Most dental insurance plans do not cover cosmetic dentistry treatments that aren't deemed medically necessary, such as veneers. Some cosmetic procedures, however, may be deemed medically necessary if it is for a purpose other than aesthetics, such as restoration after a dental injury, repairing extensive decay, or correcting a misaligned bite.
Co-Payments, Deductibles & Out-of-Pocket Expenses
When you come in for a visit, you may have a copay, which is a small amount that you are required to pay out-of-pocket for each visit. Most copays range from $25-100, but again, all plans are different. Copays are due at the time of your visit.
A deductible is the amount you are required to pay out-of-pocket before your insurance kicks in. Usually, your deductible is determined by the dental plan you choose with your provider. Higher deductible plans are usually cheaper, but they require you to pay more upfront if you need extensive dental work. For example, if you have a $2,000 deductible, you'll need to pay $2,000 worth of treatment before your insurance benefits kick in.
Other out-of-pocket expenses include the amount you pay for procedures that are not deemed a medical necessity, and anything above and beyond your benefit maximum, or the maximum amout your insurance plan will pay out in a calendar year.
Navigating The Ins and Outs of Dental Insurance
We know it can be confusing to figure out what is and isn't covered, what paperwork you need to submit in order to be eligible for your benefits, and who to contact if you have questions. That's why our friendly office staff is available to help you navigate the insurance claim process. We're always happy to file paperwork for you, and we can help answer insurance questions when you come in for a consultation. When you come for your appointment, be sure to bring your insurance card with you.
What to Do If You Don't Have Dental Insurance
If you don't have dental insurance, there are a number of other ways to help cover the cost of dental treatments and preventive services. You can talk with our office staff about payment plans and financing options.