Implant-Supported Dentures
Implant-Supported Dentures in Durango, CO
At West Dental Implants and Prosthetics, we aim to provide each patient with a comfortable, natural-looking smile. You could benefit from implant-supported dentures if you are missing several natural teeth. These restorations use dental implants to support artificial teeth.
Benefits of Implant-Supported Dentures
Implant-supported dentures offer several benefits over removable dentures.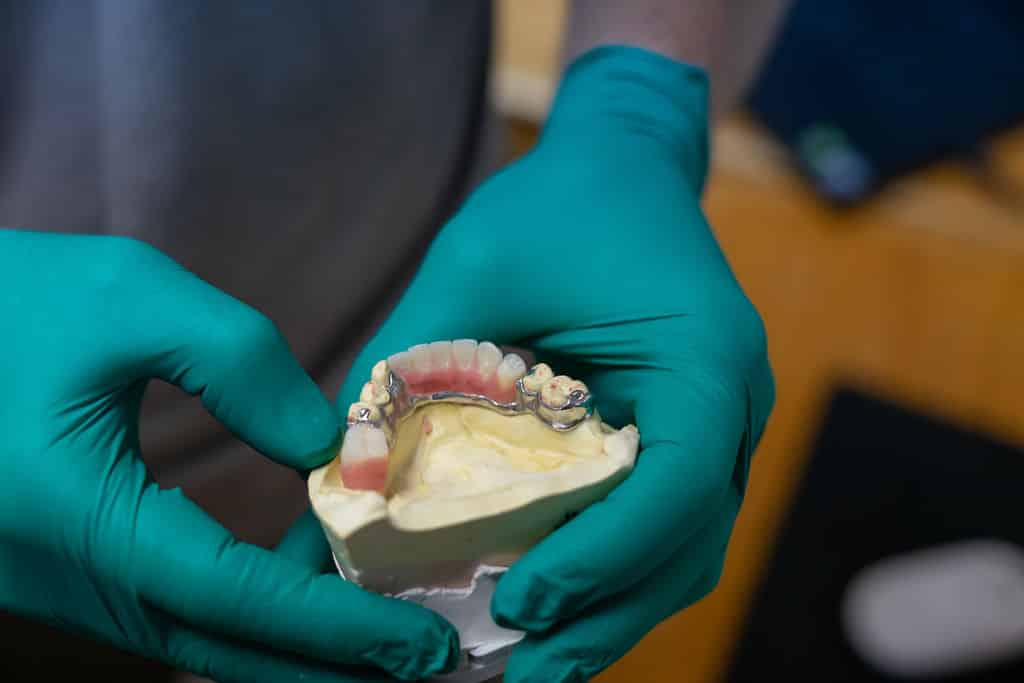 What type of dentures can implants support?
Implants can support several replacement teeth with several types of custom dentures. Some patients may only need a partial denture, while others can benefit from complete dentures to replace an entire arch of teeth. Depending on the number of artificial teeth in your restoration, you may need more than one implant.
We Offer State-of-the-Art Dental Implants and Implant Solutions
We focus on providing state-of-the-art dental implant solutions, so you can rest assured that you are receiving the best care possible. During your consultation appointment, we will discuss your options to help you achieve optimal oral health. No matter what  you choose, we will ensure that you receive the highest quality treatment available.
Why Replacing Missing Teeth is Important
There are many advantages to replacing missing teeth.
Frequently Asked Questions
Contact us to learn more!
Dr. Robison and his team are excited to assist you if you want to learn how you can benefit from implant-supported dentures. Call our office at (970) 259-5600 to learn more about your options.
We can't wait to hear how we can help you love your smile!