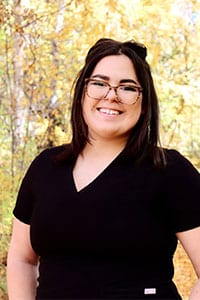 Jessica Snowberger
Patient Care and Financial Coordinator
Jessica has lived most of her life in the beautiful state of Colorado. She is less than a year away from earning her bachelor's degree in Fashion Merchandising and Management She loves spending time with her Fiancé (Andrew), his daughter (Athena) and their dogs (Tyson, Tex, and Bug) and her 1 cat (Graycie). Jessica has been in the customer service field for 7+ years. She strives to provide the most positive and respectful care to all our patients.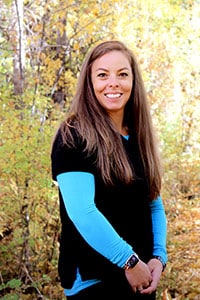 Tierney Ewing
Dental Assistant
Tierney is a Durango native. She was born and raised on her family ranch. She started her career in dentistry 13 years ago, with experience in periodontics, public healthcare, general dentistry, and prosthodontics. Tierney has a passion for helping people be confident when they smile. She still enjoys farming and ranching with her husband and two boys. Other activities she enjoys is working out, watching her boys play sports, and fishing/camping.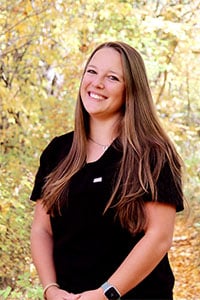 Jordan Miller
Dental Assistant
Jordan was raised in Bayfield, CO and has worked in the dental field since 2011. Her background includes work in orthodontic, public health, general dentistry, and prosthodontics. She has a passion for ensuring patients have a wonderful experience and receive the best care possible. She enjoys horseback riding and rodeo activities with her husband and two daughters. She also loves photography, hiking, camping, and other outdoor activities.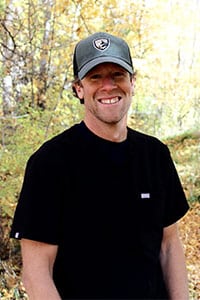 Buck Farley
Labatory Technician
Buck has been a laboratory technician for over 25 years and is the owner of Silver Thread Dental Prosthetics.  Buck and Dr. Robison work in a unique partnership and they are thrilled to offer 'in house' dental laboratory services for patients at West Dental Implants and Prosthetics.  Buck is a avid mountain biker, Nordic skier, hunter, runner, Llama enthusiast, and loves just about everything that has to do with being outdoors.  He and his wife Chelsey have two wonderful children.