Sinus Augmentation in Durango, CO
If you're considering sinus augmentation in Durango, CO, it's important to understand the procedure and what it can do for you. Sinus augmentation, also known as a sinus lift, is a dental procedure designed to improve the height of the sinus floor. This can be essential for patients who want to get dental implants to replace their upper teeth but don't have enough bone in their sinus wall.
What is a Sinus Augmentation Procedure?
A sinus augmentation, also known as a sinus lift, is a dental procedure that is used to correct the height of the sinus floor. The sinus floor is the bone that separates the sinus cavity from the mouth. In order to correct the height of the sinus floor, a small amount of bone is added to the area. This can be done through several methods, but the most common method is to use a bone graft. Sinus augmentation can help to improve the overall appearance of the upper teeth and jawline and can also provide a foundation for replacement teeth to be placed successfully.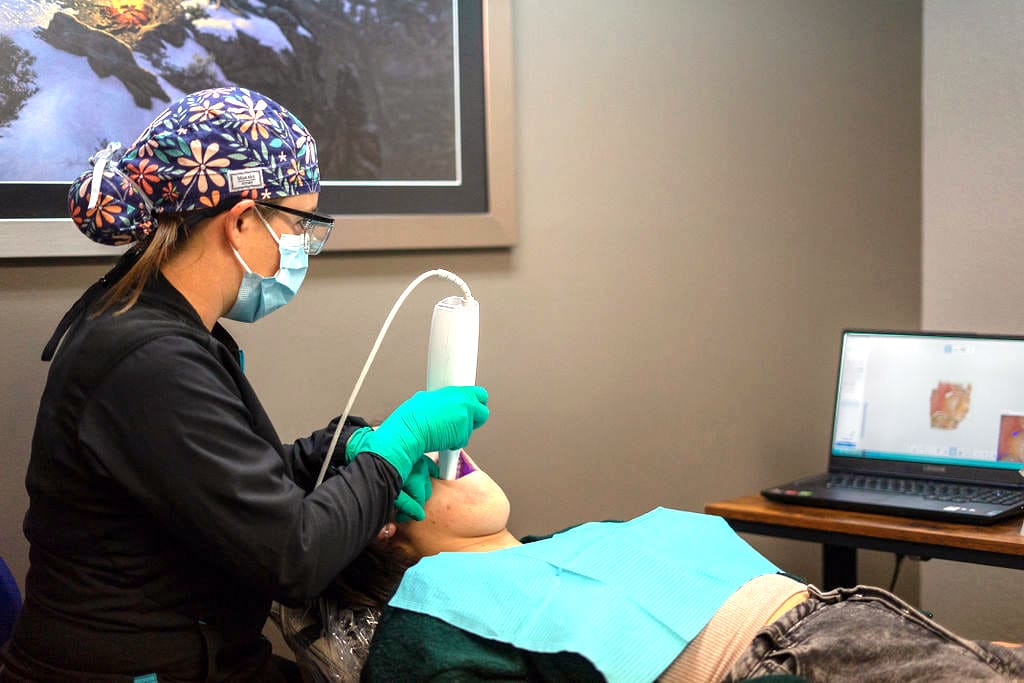 Who needs this type of bone graft treatment?
In order to have dental implants placed correctly, there needs to be a certain amount of bone present so that the implants will have something to attach to. Adding bone to the sinuses allows for dental implants to be placed in the upper jaw and can give people their smiles back.
There are a number of reasons that someone might choose to have a sinus lift.
The first step of the sinus graft procedure is to make an incision in the gum tissue. This exposes the bone beneath. Then, a small amount of bone is removed from the sinus floor. This creates a space into which bone graft material can be placed. The graft material may be autologous (taken from your own body), allogeneic (taken from a donor), or synthetic (artificial). Once the graft material has been placed, it is covered with a collagen membrane, and the incision is closed.
The sinus lift is usually done in a single procedure and takes about an hour to perform. You will be given local anesthesia to help numb the treatment area. After the procedure, you may have some swelling and bruising. These should resolve within a few days. It will take several months for the graft to completely fuse with the existing bone and encourage new bone formation. Once this has happened, you will be able to have the implant placement scheduled.
Improve the Appearance of Your Smile with a Sinus Lift
If you are considering dental implants and think you might need a sinus lift procedure, our team can help guide you through the entire process.
Contact us today to schedule a consultation and find out if this is the right treatment for you.