Tooth Extraction in Durango, CO
If you need a tooth extraction in Durango, CO, you can count on our team at West Dental Implants to provide you with the best possible care. Our oral surgeons are experienced in performing both simple and impacted teeth extractions, so you can be sure you're in good hands.
We'll work to make sure the process is quick and easy. Contact us today to schedule your appointment!
What is Tooth Extraction, and Why is it Necessary?
Tooth extraction involves removing a tooth from its socket in the jawbone. There are a few reasons a tooth extraction may be necessary.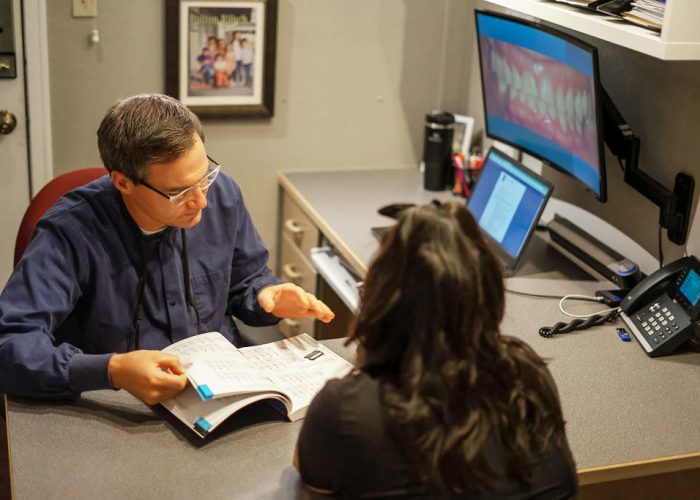 Who is a Good Candidate For Tooth Extraction?
Patients who are experiencing pain or discomfort due to a damaged or decayed tooth may need a tooth extraction. If your tooth is damaged or decayed to the point that a root canal procedure can't save it, it will need to be removed.
Additionally, patients with overcrowded teeth may also be good candidates for tooth extraction to make room for orthodontic treatment. West Dental Implants can help determine if a tooth extraction is the best option for each individual patient.
Benefits of Tooth Extraction
There are a number of benefits associated with tooth extraction, including:
How Much Does Tooth Extraction Cost in Durango, CO?
The cost of tooth extraction can vary depending on the extent of the procedure. Generally, tooth extraction is a relatively affordable dental procedure. West Dental Implants offers a variety of payment options to make the procedure affordable for our patients. For specific costs, schedule a consultation with our dentist.
What to Expect During & After Tooth Extraction
When you come in for your appointment, our dentist will use a local anesthetic to numb the affected tooth and gum tissue. For a simple extraction, we'll use a special tool to remove the tooth from the gum line. A surgical extraction is a little bit more extensive, and the dentist may need to make an incision in the gum line to remove the tooth, but both procedures are quick and straightforward.
Thanks to the latest technology and dental advancements, most patients report little to no pain following tooth extractions. It is important to follow all post-operative instructions provided by your dentist in order to ensure a quick and smooth recovery.
Swelling of the mouth and gums is common after any oral surgery, but you can apply ice every 20 minutes or so to relieve the swelling quickly. You'll need to eat soft foods while your extraction site heals, so stock up on some ice cream!
How to Prepare for Tooth Extraction
Here are a few tips to help make sure you are well prepared for your procedure:
Contact West Dental Implants for Tooth Extraction in Durango, CO!
If you're in the Durango, CO area and your wisdom teeth are causing pain or you are in need of a tooth extraction, contact the dental professionals at West Dental Implants. Your oral health is important to us, and our office is staffed with experienced professionals who will make your experience as comfortable as possible. We look forward to serving you!