If you are missing all teeth on one or both arches, you can benefit from All-on-4® dental implants. This innovative restorative treatment uses four implants to secure a set of complete dentures in each arch.
West Dental Implants & Prosthetics proudly offers All-on-4® implants in Durango, CO. You are in good hands with Dr. Robison, who has over 10 years of experience as a specialist offering high-quality implant services to his patients.
The Benefits of All-on-4® Implants
There are several ways All-on-4® implants are better than traditional dentures.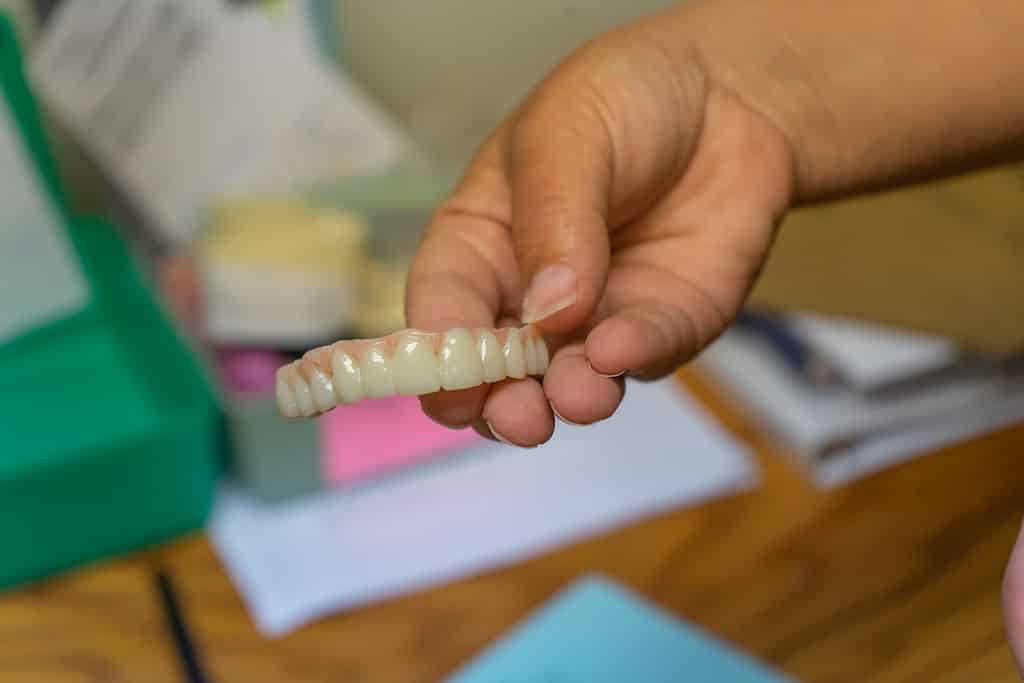 What are All-on-4® implants?
All-on-4® allows you to have a complete set of artificial teeth without undergoing multiple surgeries and replacements. We can place all titanium screws necessary to support your denture base in one procedure under local anesthesia. This is a tremendous advancement allowing patients to overcome the challenges of tooth loss without the delay of undergoing multiple procedures.
How the All-on-4® Procedure Works
We want you to enjoy all the benefits that All-on-4® offers as soon as possible. The implant process only has a few steps.
Who is an ideal candidate for All-on-4® Treatment?
Ideal candidates for the All-on-4® procedure:
Call West Dental Implants Today!
If you want to restore an entire arch of teeth, All-on-4® dental implants are the ideal solution. Dr. Robison is a university-trained specialist with experience providing dental implants for over ten years, so you can trust him with your care. Get started by calling our dental office at (970) 259-5600, and we will schedule your consultation.
We are excited to help you achieve a stunning new smile.